October 18, 2021
GeoComm Partners with what3words to Provide Enhanced Public Safety Location Intelligence® in GeoComm Maps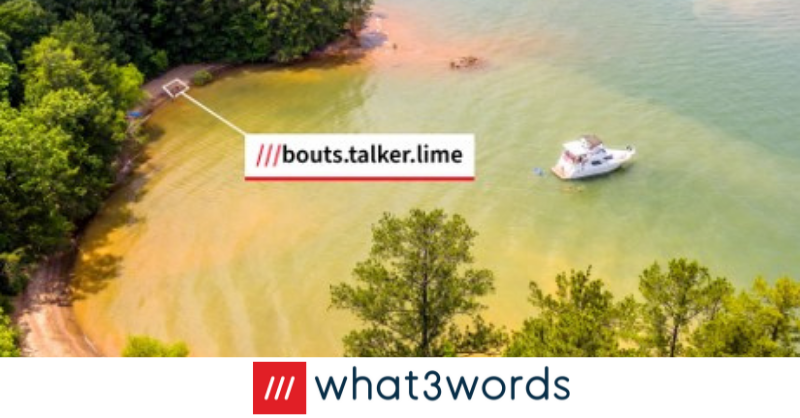 St. Cloud, MN – GeoComm, provider of Public Safety Location Intelligence®, is pleased to announce a trailblazing partnership with what3words to provide enhanced emergency response location intelligence in GeoComm Maps. With this integration, GeoComm offers public safety telecommunicators using GeoComm Maps with an innovative tool designed to locate and convey locations using unique combinations of just three words.
what3words has divided the world into a grid of 10ft squares and given each square a unique combination of three random words: a what3words address. Using a what3words address gives callers a simple way to describe precisely where help is needed, allowing emergency call centers to dispatch resources directly to the scene. what3words has proven an important tool in allowing emergency services to locate callers and incidents in thousands of instances across the globe.
GeoComm Maps is a highly available, secure, cloud-native mapping application that combines local GIS, 9-1-1, Computer Aided Dispatch (CAD), Responder Tracking, and trusted third-party data sources creating a public safety common operating picture for increased situational awareness.  GeoComm Maps now provides telecommunicators and public safety responders with direct access to what3words for 9-1-1 caller locations, incident locations or any location on the map.  This empowers telecommunicators with a three unique word combination representing 9-1-1 caller location which can be especially helpful when the location is distant from an exact known location such as in a large park, at the beach, at a campus or in an industrial area.
Chris Sheldrick, co-founder, and CEO of what3words adds, "Every month, people all around the world struggle to communicate their location to emergency services. This leads to crucial minutes and sometimes hours lost when trying to save lives. We're proud that what3words has become a well-used tool in the toolbox for emergency control room teams when pinpointing exactly where help is needed, and we're delighted that through this important partnership with GeoComm, more telecommunicators will have access to our technology than ever before."
"Every second counts in emergency response," stated Erik Loberg, Vice President of Vice President of Public Safety Applications.  "With the integration of what3words into GeoComm Maps, Emergency Communications Centers (ECCs) are empowered with an enhanced tool to save more lives, and aids in delivering the right location data, on the right map, for the right people, at the right time."
You can learn more about the exciting integration of what3words into GeoComm Maps by  attending our webinar on Thursday, November 18 at 2:00 p.m. Central Time.  CLICK HERE to register.
About GeoComm:  GeoComm, provider of Public Safety Location Intelligence®, serves local, regional, statewide, and military agencies in forty-nine states, helping keep more than 100 million people safe.  Over the last 26 years, GeoComm's public safety GIS systems have routed emergency calls to the appropriate 9-1-1 call center, mapped the caller's location on a call taker or dispatcher map, and guided emergency responders to the scene of the accident on mobile displays within police, fire, and ambulance vehicles.  In addition, in 2021 our statewide NG9-1-1 GIS project footprint has expanded to include 17 statewide projects across the country. To learn more about GeoComm and our Public Safety Location Intelligence offerings visit www.geocomm.com.
About what3words:  Find your what3words address here.
Co-founded in London in 2013 by Chris Sheldrick, what3words is the simplest way to talk about location. The system covers the entire world, never needs updating, and works offline. A what3words address is a human-friendly way to share very precise locations with other people, or to input them into platforms and machines such as ride-hailing apps or e-commerce checkouts. It is optimised for voice input and contains built-in error prevention to immediately identify and correct input mistakes.
The free what3words app, available for iOS and Android, and the online map enable people to find, share and navigate to what3words addresses in 50 languages to date. Millions of what3words addresses are in use around the world, with thousands of businesses using them to save money, be more efficient and provide a better customer experience. what3words is integrated into apps, platforms and websites, with just a few lines of code. Products are available for free or for a nominal fee for qualifying NGOs. Its partners include Mercedes-Benz, Triumph Motorcycles, Premier Inn, the AA and many emergency services across the world.
what3words has a team of over 100 people, across offices in the UK, USA, Germany and Ulaanbaatar Mongolia. The company has raised over £100 million in capital from investors such as Intel, Aramex, Deutsche Bahn, Subaru and the Sony Investment Fund.
Related Blog Posts
Read more

November 16, 2022

GeoComm, provider of Public Safety Location Intelligence®, is announcing the general availability of GeoComm Vertical Location Services, building upon the early adopter program that was announced in August 2022. GeoComm Vertical Location Services is a web API which converts raw positioning measurements from 9-1-1 callers' cell phones into dispatchable locations and is available to authorized vendors who serve the public safety industry.

Read more

August 16, 2022

GeoComm is pleased to announce the addition of Jeff Liebl as their newly appointed President and Chief Operating Officer (COO). Liebl joins John Bryant, GeoComm Chief Executive Officer in leading the company.