October 23, 2020
GeoComm's Jody Sayre Recognize by The Software Report as one of The Top 50 Women Leaders in SaaS of 2020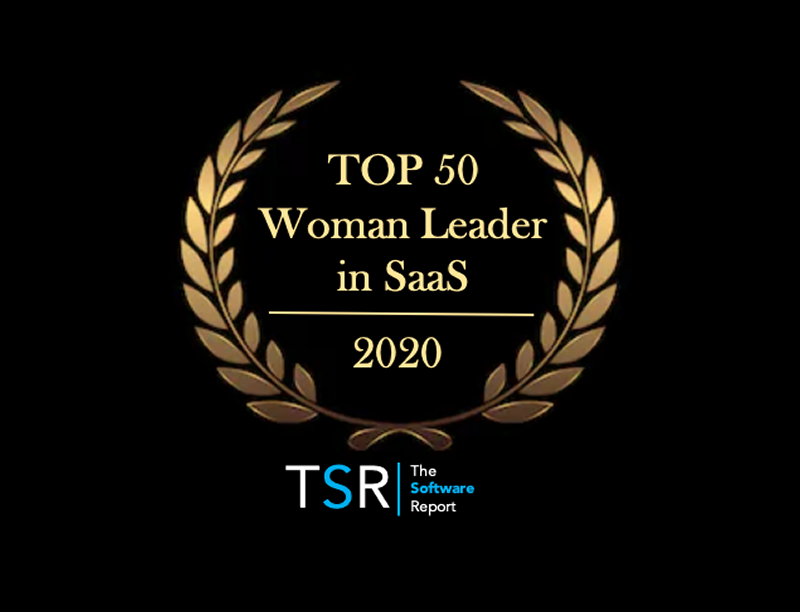 GeoComm is excited to announce that Jody Sayre, Vice President of Marketing and Channel Management, has been selected by The Software Report as one of The Top 50 Women Leaders in SaaS of 2020.  These 50 exceptional executives have played significant roles, which in many cases have led to profound results.  Their deep expertise, leveraged into organizational advantages, span corporate strategy, human capital management, operations, marketing, customer success, and finance, among other areas.
The Software Report states that the SaaS market has grown markedly over the past year as businesses across sectors and geographies increasingly seek out unique solutions to aid in their digital transformations.  These award recipients were selected for their contributions to their SaaS solution provider companies and have demonstrated expertise in the field, following a rigorous review of both their professional backgrounds and nominations from colleagues and peers.
Jody has worked at GeoComm for an incredible 22 years and has truly grown with the company, beginning on the ground as a GIS ALI database technician. From there her sense of leadership and company expertise led her through multiple roles of increasing responsibility, up to her current role. GeoComm's strategy, marketing, pricing, and partner management are greatly defined by Sayre's leadership.
"I am honored to have been selected by The Software Report as one of their Top 50 Women Leaders of SaaS in 2020 and am proud to represent GeoComm through this recognition. It has been exciting to witness firsthand the evolution of 9-1-1 technologies through my tenure at GeoComm and play a role in the development of our Public Safety Location Intelligence™ platform which leverages new cloud-native technologies, designed to meet the unique needs of the public safety industry."
Earlier this year Jody was also recognized when she was selected by the Esri Partner Network to serve as a member of their Partner Advisory Council (PAC).  Esri's Partner Network delivers solutions, content, and services using the Esri Geospatial Cloud. Sayre's senior leadership, current engagement in the partner ecosystem, and clear business strategy, led her to be selected as a representative for this council, a term she will serve for three years.
About GeoComm: GeoComm, provider of Public Safety Location Intelligence ™, has a national reputation as a leading provider of public safety GIS systems. These systems route emergency calls to the appropriate 9-1-1 call center, map the caller's location on a call taker or dispatcher map, and guide emergency responders to the scene of the accident on mobile displays within police, fire, and ambulance vehicles. Over the last 25 years, GeoComm has grown to serve local, regional, statewide, and military agencies in forty-nine states, helping keep more than 100 million people safe. In addition, in 2020 our statewide NG9-1-1 GIS project footprint has expanded to include thirteen statewide projects across the country. To learn more about GeoComm and our Public Safety Location Intelligence offerings visit www.geocomm.com.