November 9, 2020
GeoComm By The Numbers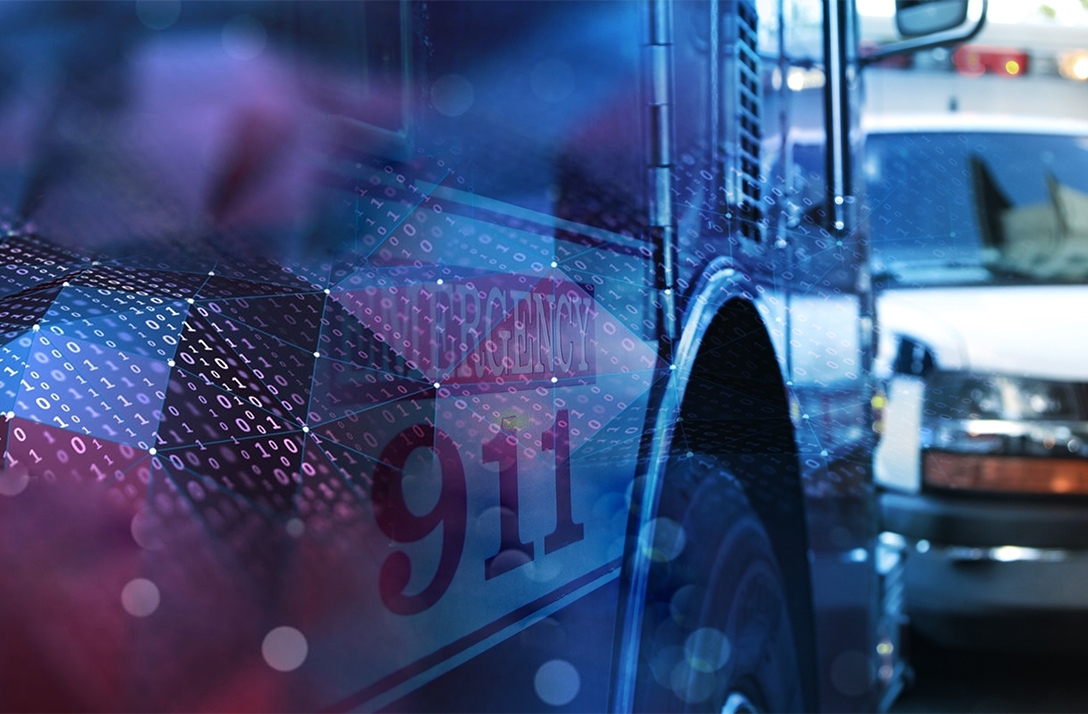 We know that in an emergency every second counts and have spent the last 25 years helping our customers save lives and protect property by providing essential, innovative, location-based solutions to public safety professionals.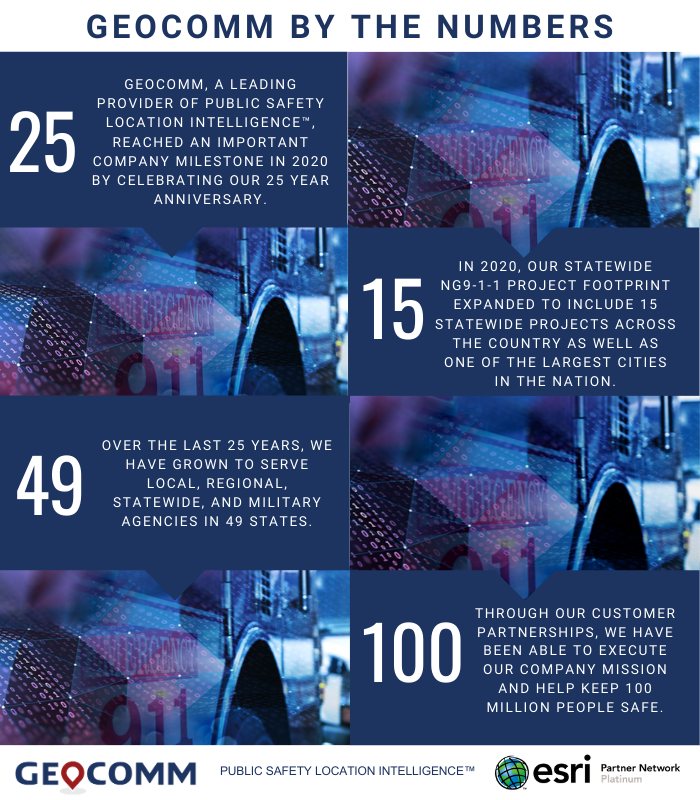 We are excited to announce our partnership with the Pennsylvania Northern Tier Consortium, a group of ten counties serving a population of over 650,000 people, and the North Central Region, a group of eleven Pennsylvania counties serving over 180,000 people.  This work will expand on the statewide NG9-1-1 GIS Data GAP Analysis project GeoComm completed in late 2019 with the Pennsylvania Emergency Management Agency (PEMA).

GeoComm is pleased to announce its selection by the Missouri 911 Service Board for a Statewide Next Generation 9-1-1 (NG9-1-1) GIS Services Project aimed at helping the State prepare for a future NG9-1-1 implementation.

GeoComm is excited to announce they have been selected by the State of Wisconsin to complete a Next Generation 9-1-1 (NG9-1-1) GIS Consulting Project. As the State of Wisconsin transitions to a NG9-1-1 environment, the need for a robust GIS environment at local, regional, and statewide agencies dramatically increases.
Related Blog Posts
July 21, 2022

GeoComm is leading the way into the vertical frontier of Public Safety Location Intelligence® with the release of a new product, GeoComm Vertical Location Services. This offering provides the missing link to making the z-axis actionable during 9-1-1 calls by converting raw positioning measurements from 9-1-1 callers' cell phones into dispatchable locations including building name, street address, height above the ground, and probable floor level, while also generating a 3D visualization of the caller's location inside a building.

July 12, 2022

GeoComm, provider of Public Safety Location Intelligence®, is excited to celebrate an important milestone – twenty-five years as a partner in the Esri Partner Network (EPN).  Esri is the global leader in geographic information systems (GIS) and location intelligence.  GeoComm's long-term Esri partnership demonstrates a commitment to designing, developing, and leveraging Esri technology for optimized use in the public safety market.