September 16, 2021
GeoComm's 2021 Intern Team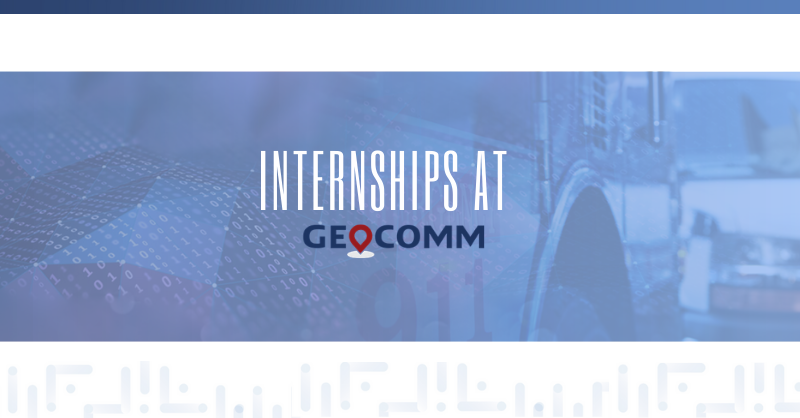 Throughout 2021 we have welcomed 15 interns to the GeoComm team.  Our internship program is designed to ensure that each intern received a uniquely tailored internship experience based on their interests in the industry and areas of study.  These interns joined us from across the country and were paired with a dedicated mentor to ensure their internship goals were achieved and that they were empowered to achieve real world experience.  We greatly value the effort put forth by each of the interns while at GeoComm and appreciate many of them taking the time to share their experience working with our teams.
"I chose GeoComm for my internship because it has a great reputation at St. Cloud State University. As a Information Technology Intern, my biggest achievement was gaining new skills which helped fellow GeoComm employees with technology related issues and prepare computers for new employees. These items made me feel like I was applying the skills I learned at school to a real world environment. I enjoyed meeting the rest of the GeoComm team who all made me feel comfortable during my time at GeoComm."
Paul Lee – Information Technology Intern
"I heard about GeoComm's internship program through a friend in my GIS class and he ended up also getting a internship position at GeoComm.  The most exciting part of my internship would be a mix between working on actual GIS data in a project that I was trusted with as a GIS Intern and meeting the people who work at GeoComm.  It was great to meet all of the team members and getting to know their kindness and knowledge of the public safety industry."
Matthew Kreitzinger – GIS Intern

"I decided to apply for an internship at GeoComm after learning more about their mission
and core values.  I was excited to intern for a company that is dedicated to helping people everyday.
As a Marketing Intern the most exciting part of my internship was the variety of work I got the chance to do over the summer and how everyday I knew I was going to learn something new and useful.  
My biggest achievement from this internship is all the real-world experience and knowledge I gained. I also enjoyed researching and presenting my internship project that I had been working on all summer."
Allie Cornelius – Marketing Intern
"I chose GeoComm for my internship because of my passion for public safety. I was really drawn in by the opportunity to work for a growing innovative company contributing to the safety of first responders and the communities they serve.

 

My biggest achievement as a Technical Support Intern has been helping to document troubleshooting processes so Technical Support Analysts can more efficiently fix issues for customers.

 

The most exciting aspect of my internship has been learning GeoComm's products, how they are used, and seeing how big the benefits are for communities using GeoComm's Public Safety Location Intelligence

®

."
Nicholas Andringa – Technical Support Intern
"I chose GeoComm for my internship because I was inspired by GeoComm's dedication to helping students grow.  I was excited to hear that as an intern I would be working on a real project that impacts public safety and be able to collaborate with a senior engineer. 
My biggest achievement as a Software Development Intern was getting my function approved by the engineer on my team and working to add it to the production workflow so our customers can benefit from software that I built. I look forward to getting feedback on my addition to learn what can be improved in the future.
The most exciting part of working at GeoComm this summer was meeting my team and getting to know all their individual responsibilities to understand how much the team relies on each one of them. The people here were amazing and made me feel welcome."
Gianna Miggins – Software Development Intern
" I chose GeoComm for my internship because their mission to help save lives and make an impactful difference is something that really fascinated me.   As a Marketing Intern my biggest achievement was l
earning all of the social media strategies that goes behind conferences and events and at the top of it, understanding my strengths and weaknesses in a corporate setting.
Getting to plan all of the marketing elements for an entire conference, learning with my supervisors, making last minute changes, adapting, and improvising, all of them were exciting during the Internship. I will miss it all!"
Milan Paswan – Marketing Intern
"GeoComm is a software company with a purpose of helping people in major ways, which aligned with my goals and interests so I chose to apply for a Software Development internship. My biggest achievement is using machine learning to help automate the indoor mapping procedure and the most exciting part was working on actual projects, talking to other engineers/managers, and then seeing the result I was hoping to see after several (often failing) tries."
Yemi Shin – Software Development Intern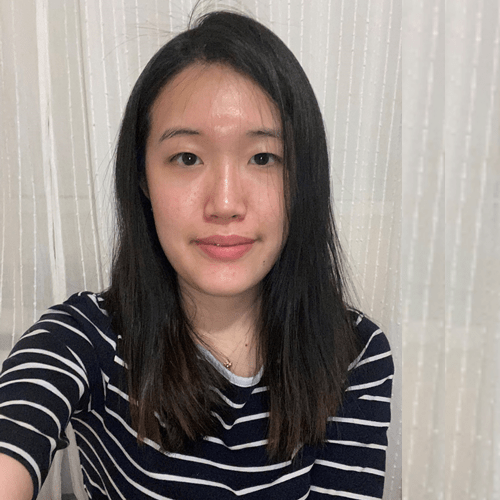 "As a GIS Analyst I was attracted to GeoComm due to it being an industry leader in the use of GIS in 9-1-1 mapping and implementation of innovative technology. The company also has a good reputation in terms of the work environment for by their staff and interns.
 My biggest achievement was learning and working on indoor mapping projects and attempting to create 3D internal maps."
Ossai Alu – GIS Intern
"At GeoComm, I love that I get to use GIS to help save lives and the emphasis that is put on work/life balance.
  The biggest achievement I experienced as a GIS Intern was being
offered a full-time position with GeoComm as a GIS Specialist at the end of my internship!
  The most exciting part of my internship was g
etting to know everyone on the team and gaining relevant, hands-on experience!"
Katie Mueller – GIS Intern
"It's very nice to know that the work that I do daily goes towards something that helps save lives. In the past, I'd always hope that I would land a career that would help make a difference in my community. With GeoComm, I also help make a difference in other people's communities. I see this as an absolute win.
I would have to say this is an ongoing achievement. I told myself at the beginning of my GIS internship that my goal was to become fluid in the in's and out's of my responsibilities. I can definitively say that I have confidence in what I am doing now, and I believe that is something of an achievement.
When the training started, I got to finally a
pply the skills that I learned in college to a real world situations. It was exciting to make the connections to things that you can't really prepare for without hands-on experience. "
Andrew Larum – GIS Intern

"I chose GeoComm for my internship because it seemed like a great opportunity to get my foot in the door into the world of technology. I also thought it would be really cool to experience an internship in the same town I attended school in.

 

My biggest achievement would have to be obtaining my bachelor's degree at SCSU. My education journey has taught me so many things such as time management, how to be organized, how to work efficiently with others, and how to always strive to learn something new every day. 

 

The most exciting aspect of my Technical Support internship would definitely have to be the interactions I have with my coworkers every day. I enjoy the daily meetings every morning where we discuss what we will do for the day. Everyone is always very kind and willing to help me out and teach me new things. Its also very welcoming to work in an environment where I never feel hesitant to ask questions."
Matthew McCarthy -Technical Support Intern
Visit our careers webpage www.geo-comm.com/careers to learn more about our internship program and see our other current open positions.
Related Blog Posts
Read more

January 25, 2023

GeoComm would like to congratulate our Contract Manager, Shirley Simon, on her retirement. Thank you for over 20 years of service at GeoComm. We asked Shirley to reflect on her time here at GeoComm and these are her thoughts.

Read more

November 14, 2022

GeoComm's team of industry experts are dedicated to helping public safety agencies across the United States utilize this important and valuable piece of Public Safety Location Intelligence® to enhance their emergency response situational awareness. Meet GeoComm's team of indoor location experts.